So You Think You Can Cook
So You Think You Can CookSouderton's Community Cooking Competition!20238marchwednesday6:00 pm - 9:00 pm Perseverance Volunteer Fire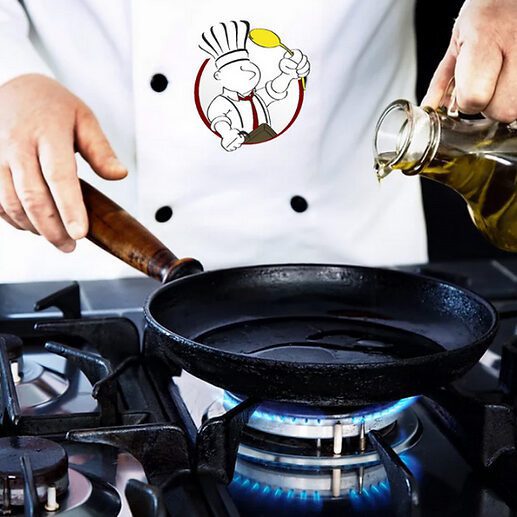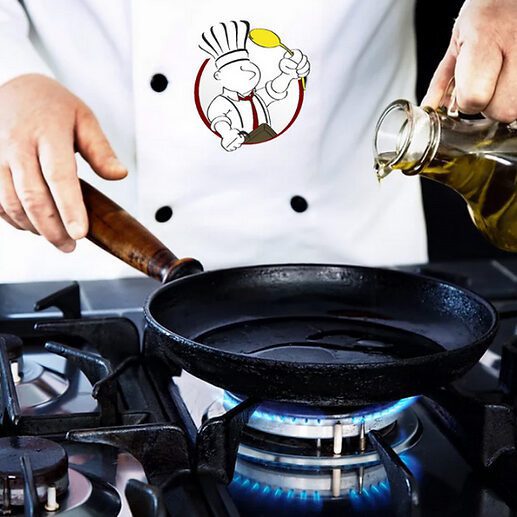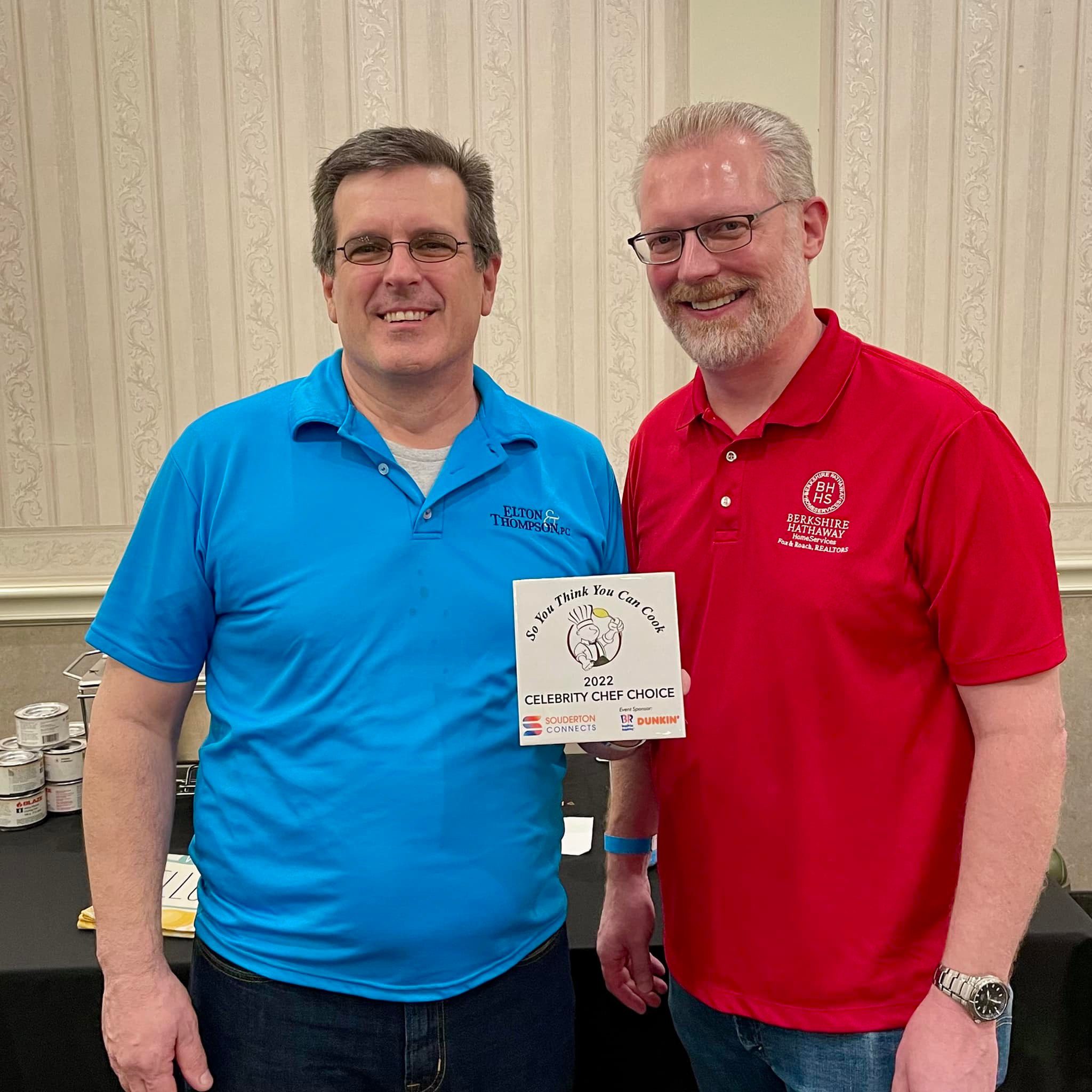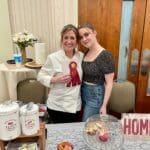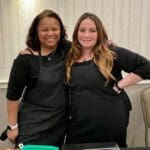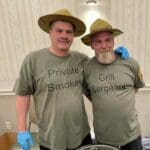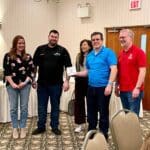 Event Details

The community comes together for a fun time with good food and a little friendly competition! Come and sample dishes from over 20 chefs and then vote for your favorite!

Doors open at 6pm sharp! No Early Birds.

Buy tickets at the door!
General Admission: $25
Ages 6-10: $15
Ages 5 & under: Free

Each General Admission ticket includes 3 voting slips and 1 drink voucher. Additional voting slips may be purchased at the event. Beer & wine cash bar available.
Schedule
march 8, 2023

5:00pm Chefs Set Up5:00pm- 5:45pm

Chefs have 45 minutes to set up their food and table presentation.

6:00pm Dining & Voting6:00pm- 8:45pm

Enjoy great food and vote on your favorite entry and table presentation.

8:45pm Awards8:45pm- 9:00pm

Votes to be tallied and awards given a the end of the event.
Vendors & Entertainers
Bean Bag Food Program

Bean Bag Food Program

Chef: Kristin Schmidt
Sous: Lisa Musselman

Chef: Kristin Schmidt
Sous: Lisa Musselman

Boyd's Cardinal Hollow Winery

Boyd's Cardinal Hollow Winery

Chef: Christopher Boyd

Chef: Christopher Boyd

Chef Mick

Chef Mick

Chef: Mick Mitchell
Sous: Jeffrey

Chef: Mick Mitchell
Sous: Jeffrey

Chef Red

Chef Red

Chef: Hannah Greenberg
Sous: Halley Greenberg

Chef: Hannah Greenberg
Sous: Halley Greenberg

Dave Woods - State Farm

Chef: Tracy Hartnett

GALCO Business Communications

Chef: Paul Lorenz

Grill Sergeant & Private Smokey

Grill Sergeant & Private Smokey

Chef: Chuck Jacobs
Sous: Albert Sergio

Chef: Chuck Jacobs
Sous: Albert Sergio

Harleysville Bank Team J & J

Chef: Jean Wieder
Sous: Jo Anne Riley

Indian Creek Fondue-tion

Indian Creek Fondue-tion

Chef: Henry Fondue
Sous: Jane Fondue

Fondues w/ breads, meats & veggies

Chef: Henry Fondue
Sous: Jane Fondue

J & K Contractors LLC

J & K Contractors LLC

Chef: Tom Cinciripini
Sous: Lisa Cinciripini

Chef: Tom Cinciripini
Sous: Lisa Cinciripini

Little Darlings

Little Darlings

Chef: Kelly Keane
Sous: Maegan Greenberg

Chef: Kelly Keane
Sous: Maegan Greenberg

MSDFCU Financial Services

MSDFCU Financial Services

Chef: Bryan Pecherek
Sous: Domenic DiPillo

Chef: Bryan Pecherek
Sous: Domenic DiPillo

pixelMIGHT

pixelMIGHT

Chef: Josh Woodroffe
Sous: Lisa Montgomery

Chef: Josh Woodroffe
Sous: Lisa Montgomery

Ra-Men

Ra-Men

Chef: Rachel
Sous: Nick

Vegetable roasted pepper soup

Chef: Rachel
Sous: Nick

Rock em Sock em

Rock em Sock em

Chef: Katie
Sous: Nora

Chef: Katie
Sous: Nora

Schultz Farm

Schultz Farm

Chef: Adam Schultz
Sous: Georgia Schultz

Bolognese w/ homemade pasta

Chef: Adam Schultz
Sous: Georgia Schultz

Sweet Jenni's

Sweet Jenni's

Chef: Jen
Sous: Alex

Chef: Jen
Sous: Alex

Taste Buds

Taste Buds

Chefs:
John Anderson & Frank Thompson
Sous: Emmarose Thompson

Chefs:
John Anderson & Frank Thompson
Sous: Emmarose Thompson

Team Birches

Team Birches

Chef: Norma Favors
Sous: Nicole Martinez

Chef: Norma Favors
Sous: Nicole Martinez

Team Harrington

Telford Happenings

Telford Happenings

Chef: Nicole Spiese

Chef: Nicole Spiese

The Pierogie Princesses

The Pierogie Princesses

Chef: Theresa Fosko
Sous: Janet Whitehead

Chef: Theresa Fosko
Sous: Janet Whitehead

Tracy Rossi

Tylersport Vol. Fire Co. Ladies Auxiliary

Tylersport Vol. Fire Co. Ladies Auxiliary

Chef: Bette Ann
Sous: Nicki

Creamy Chicken Noodle Soup

Chef: Bette Ann
Sous: Nicki

Viking Veterinary Services

Viking Veterinary Services

Chef: Paul Heiken
Sous: Jessica Mavros

Chef: Paul Heiken
Sous: Jessica Mavros