3rd Friday
3rd FridayDress up and trick or treat!202320octoberfriday6:00 pm - 9:00 pm Downtown Souderton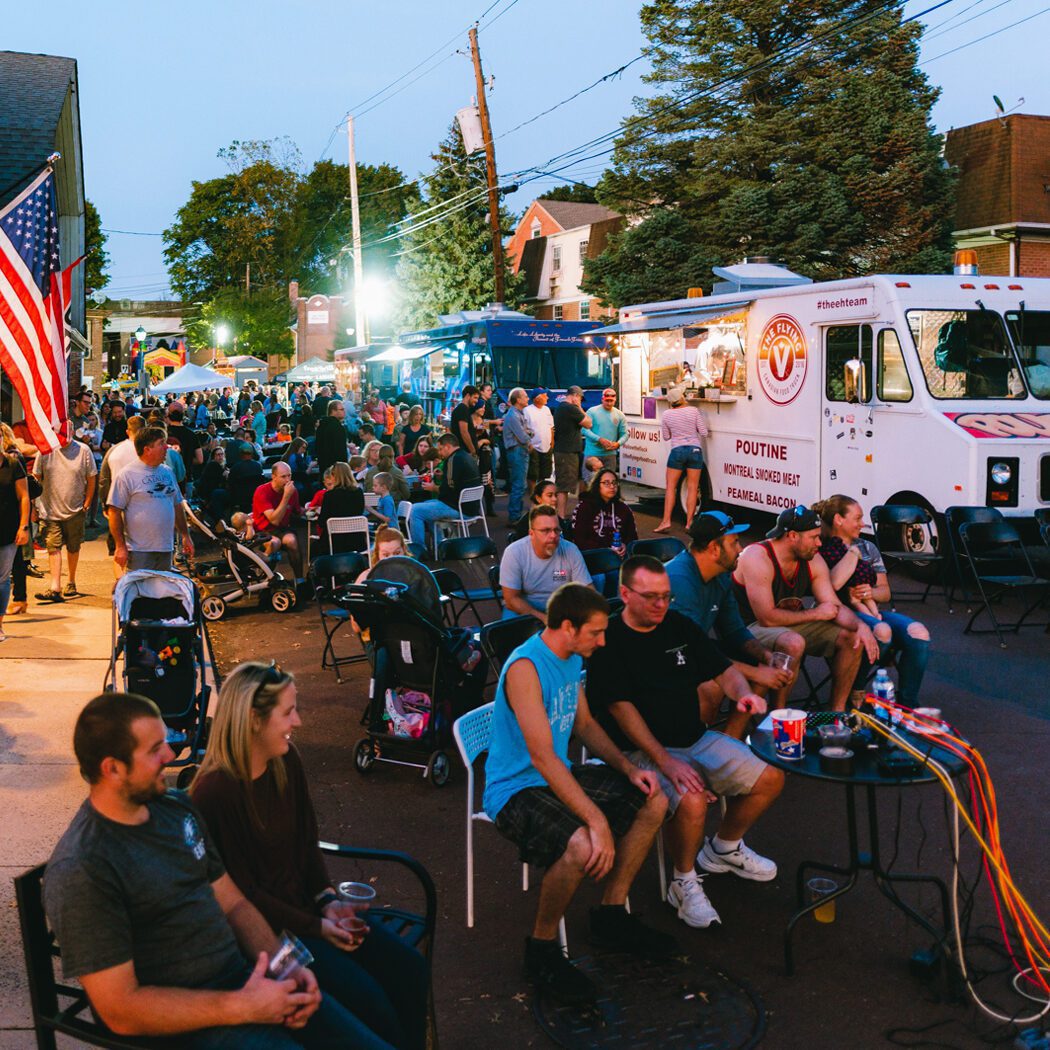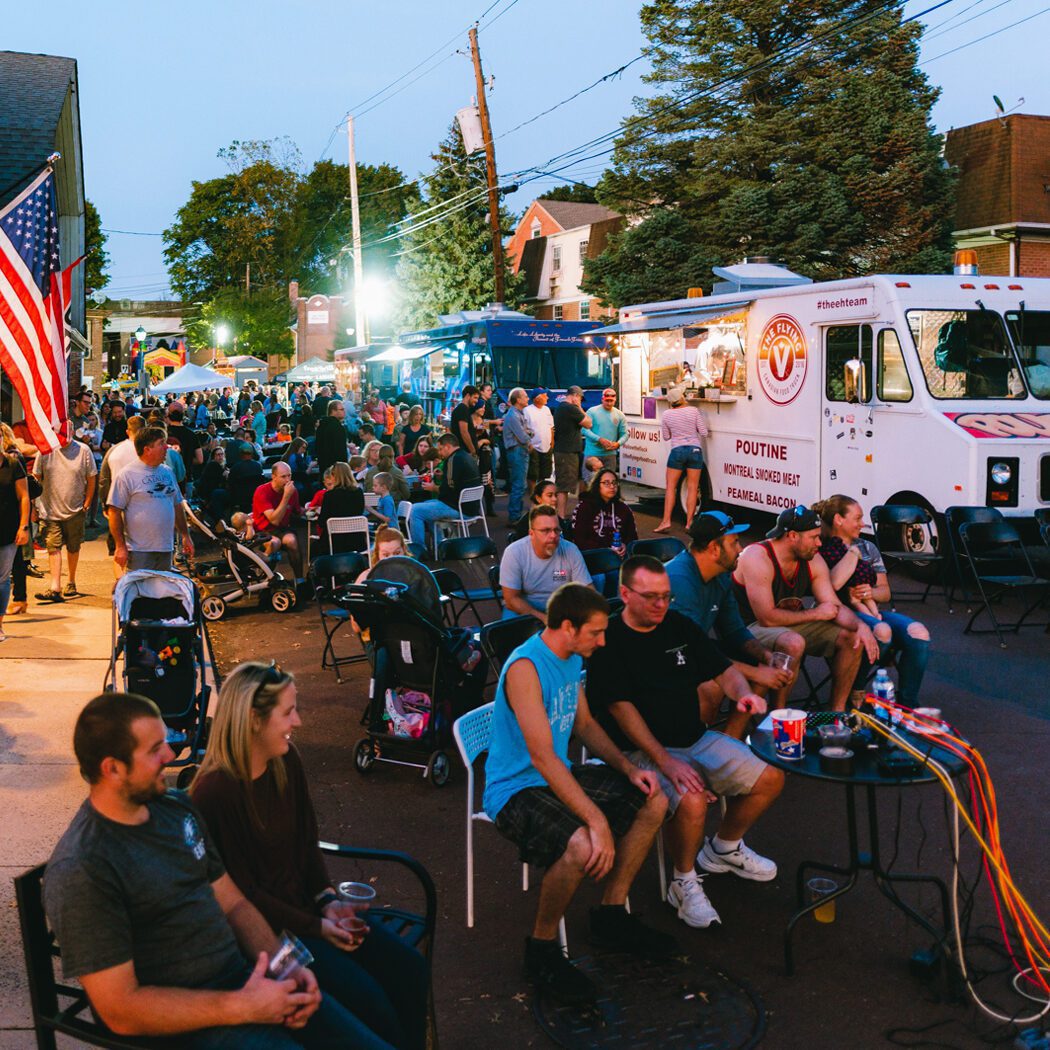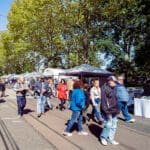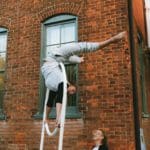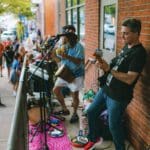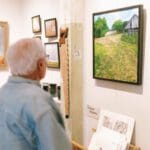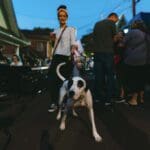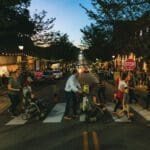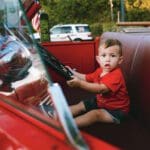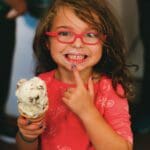 Event Details

Dress up in your Halloween Costume and trick or treat!

An evening in town to meet friends, old and new, while enjoying live music, vendors, artists and crafters. Experience local food trucks, breweries, wineries and distilleries. Many stores stay open late late for the evening.
Vendors & Entertainers
Action Karate

Action Karate

We are a Martial Arts school that specializes in helping kids and adults develop their confidence through karate. We provide an ideal environment for getting kids away from screens and getting fit. We offer specialized training programs to challenge students physically, but to also instill a special mental discipline -Keep you healthy for the long haul -Increase focus and attention span -Keep you safe from real-world dangers.

Angie's Vietnamese Cuisine

Angie's Vietnamese Cuisine

At Angie's, we are dedicated to serving authentic Vietnamese cuisine. Not only do our dishes use the freshest ingredients and spices around but they also taste amazing!

Brass Collar Brewing Company

Brass Collar Brewing Company

A new local craft brewery in Souderton that will offer Single beer cans for on-site consumption, four packs of beer cans to-go, merchandise such as koozies, stickers, hats, glassware, and t-shirts.

C Sincere Home Health

C Sincere Home Health

A non-medical home care provider that provides assistance in the homes of seniors.

Calvary Church

Calvary Church

Cavalry Church, located in the heart of Souderton, Pennsylvania, is a welcoming, family-friendly community where people of all ages and backgrounds can come together to grow in faith, love, and service. With vibrant worship services, engaging children's programs, and a variety of small groups and ministries, we are committed to nurturing spiritual growth and fostering a sense of belonging for everyone who walks through our doors. Join us this Sunday and experience the warmth and fellowship that make Calvary Church a special place to call home.

Canary Cocktails

Canary Cocktails

Handcrafted and delicious drinks made by experienced bartenders with real ingredients and available for your enjoyment at home! Can't wait for you try our delicious flavors!

Chrysalis Hair Design

Chrysalis Hair Design

At Chrysalis Hair Design, we know that confidence is an inside job. We also know that when you look good, you feel great. Our salon is right here on Main Street in Souderton where we are proud to serve clients from all over Montgomery and Bucks Counties.

We offer full hairstyling and color services for men, women, and children. Let us transform your inner beauty today!

Cookies by Miriam

Cookies by Miriam

I am a Souderton resident who loves to bake and bring people together and provide them opportunities to explore new flavors! I offer assorted sweets and treats but COOKIES are my specialty and passion. You can savor some traditional favorites or take your tastebuds on a vacation from the norm, and go for something more exotic with several tropical inspired varieties. Just as I am inspired to play with flavors, I welcome everyone to be just as playful to try them all!

Emmanuel Lutheran Church

Emmanuel Lutheran Church

Organizers of the E-Meal Ministry, Emmanuel Lutheran Church has handed up over 345,000 meals to local families in need since March 2020. Emmanuel Lutheran Church hosts several community events, including: Easter Eggstravaganza, Trunk or Treat, Advent Festival, Central American Food and Cultural Festival and a community craft festival and flea market to raise funds for earthquake victims in Syria and Turkey. We work closely with several business and non-profits in the area in partnership to support various needs throughout our community.

Everence Financial

Everence Financial

Everence is a financial services organization that helps people and institutions integrate their faith and values into their financial decisions to accomplish their stewardship goals.

Exact Solar

Exact Solar

The premier installer of solar energy systems in Southeast PA and New Jersey, specializing in solar electric (PV) options. Our high-quality solar panel installations and award-winning customer service are second to none. Locally-owned and operated for the last 18 years in Newtown, PA, Exact Solar was recently recognized as "Best of the Region" for Solar Installers for 2022, as well as the Greater Philadelphia Civic 50 Award. We deliver customized projects with a first-class experience, guiding you every step of the way. We are your local solar experts!

Family Services Montco

Family Services Montco

Our programs vary, but there is one significant constant: a commitment to care for each individual with kindness, dignity and compassion regardless of age, race or income. We provide a variety of services ranging from rent and utility assistance, parenting classes and resources and programs for our elderly community members such as meals on wheels.

Franconia Insurance & Financial Services

Franconia Insurance & Financial Services

A fully independent organization, our offerings are not restricted to certain products or services. Instead, we are able to focus on serving our clients' needs, with prudence and diligence, offering a wide array of options and custom-tailored solutions that are just the right fit for individual situations.

Our goal is to give our clients peace of mind knowing that the things that are important to them are protected at every stage of life.

Garden Path Acupuncture

Garden Path Acupuncture

Garden Path Acupuncture offers relief for people in pain and those who need help managing illness by providing acupuncture, bodywork, and herbal medicine. We also host classes in our beautiful studio for dancers, martial artists, and any kind of movement therapy.

GPA has premade herbal remedies for sale, sourced through safe and reliable suppliers.

Our instructors have students who would love to show how much fun they have in class while demonstrating their well earned dance skills.

Glittering Glamours

Glittering Glamours

Handmade Glow-in-the-Dark Resin Creations

KraftsbyKeyia

KraftsbyKeyia

I make homemade wood signs, cards, mugs and more!!!! I enjoy making things special for people and their homes.

Lucky You Candle Co.

Lucky You Candle Co.

Lucky You Candle Co. is home based in Telford. We sell online and at local markets. We handmade all our soy wax candles and the most popular has been the froot loops cereal bowl.

Lyndlees Cozy Candle

Lyndlees Cozy Candle

Homemade soaps, bath bombs, body butters, candles, lip balms and sugar scrubs.

Main Street Vet

Main Street Vet

Small-animal veterinary hospital in Souderton, PA.

RaRa Creative

RaRa Creative

A local small business that offers handmade sewn items such as accessories, apparel, and quilts.

Raw Replenish

Raw Replenish

A Smoothie/Juice Bar and Plant-based cafe. We have a strong focus on health and wellness. We offer a variety of grab and go items and well as specialize in juice cleansing by way of our in house freshly juiced juices.

Rocco's Sausages and Philly Cheese Steaks

Shiloh-MacCalla Lodge No. 558

Shiloh-MacCalla Lodge No. 558

Shiloh-MacCalla Lodge No. 558 is a lodge under the jurisdiction of the Grand Lodge of Pennsylvania, Free and Accepted Masons, whose purpose is to make good men better through education, charitable activities and fellowship.

Souderton-Telford Rotary

Souderton-Telford Rotary

For 98 years, Souderton-Telford Rotary has provided significant means of support to other local community organizations. Though our youth programs such as the Souderton High School Interact Club, and community outreach such as our Adopt-A-Highway and support of the Souderton Park Project, Rotary is committed to serving our community. Rotary is an organization of men and women united worldwide who provide humanitarian service, encourage high ethical standards in all vocations, and help build goodwill and peace in the world

Survivors Alliance for Growth & Employment

Survivors Alliance for Growth & Employment

A local, trauma informed & faith based organization that guides women who have been in the life of Human Trafficking and Drug Addiction. Our staff employs and works alongside women, teaching them new skills and building their confidence and helping them realize their value. They make different products that we sell on etsy and at different community events throughout the year. We give them case management and career development so the women can go out into the workforce at a better paying and more respectable career. The money earned goes to their salary and helps the nonprofit stay afloat. Attending community events helps us to bring awareness to this issue as well as get our program out their so people can find us for help.

Sweet Jenni's

Sweet Jenni's

Our names are Jenifer Mashintonio & Dominique Parente. We would love to be a part of the Souderton Community, and join in for Third Fridays!

The Flying V

The Flying V

Best French Fry in the Lehigh Valley – Canadian Cuisine – Poutine!

Univest Financial

Univest Financial

For 147 years, Univest Financial has been committed to giving back to the communities it serves and helping its customers achieve their financial dreams. Univest provides a full range of financial solutions for individuals, businesses, municipalities and nonprofit organizations including banking, employee benefits, commercial insurance, equipment finance and wealth management. Univest delivers these services through a network of more than 50 offices in Pennsylvania, New Jersey and Maryland. With a focus on building lasting relationships, Univest has financial solutions for your life whether it's financing to start or grow your business, purchasing or renovating a home, or saving for the future.

Volpe Enterprises, Inc.

Volpe Enterprises, Inc.

Volpe Enterprises, Inc. is a home improvement company that has been servicing the Souderton area for over 50 years. We are a member of the Greater Montco Chamber of Commerce. We will be talking with community members about our free estimates for home improvement projects during Souderton 3rd Friday events.