3rd Friday
3rd FridayCelebrating America!202321julyfriday6:00 pm - 9:00 pm Downtown Souderton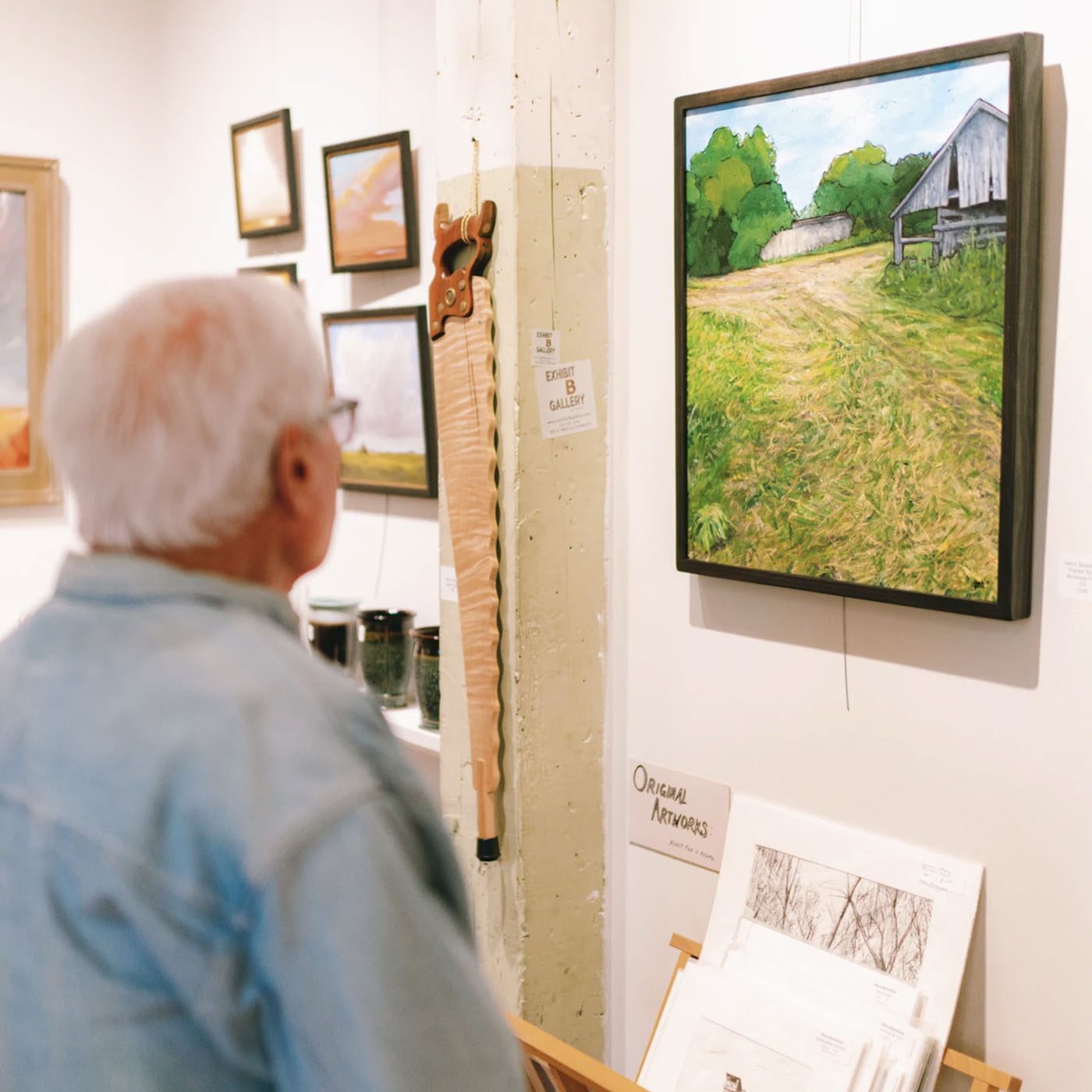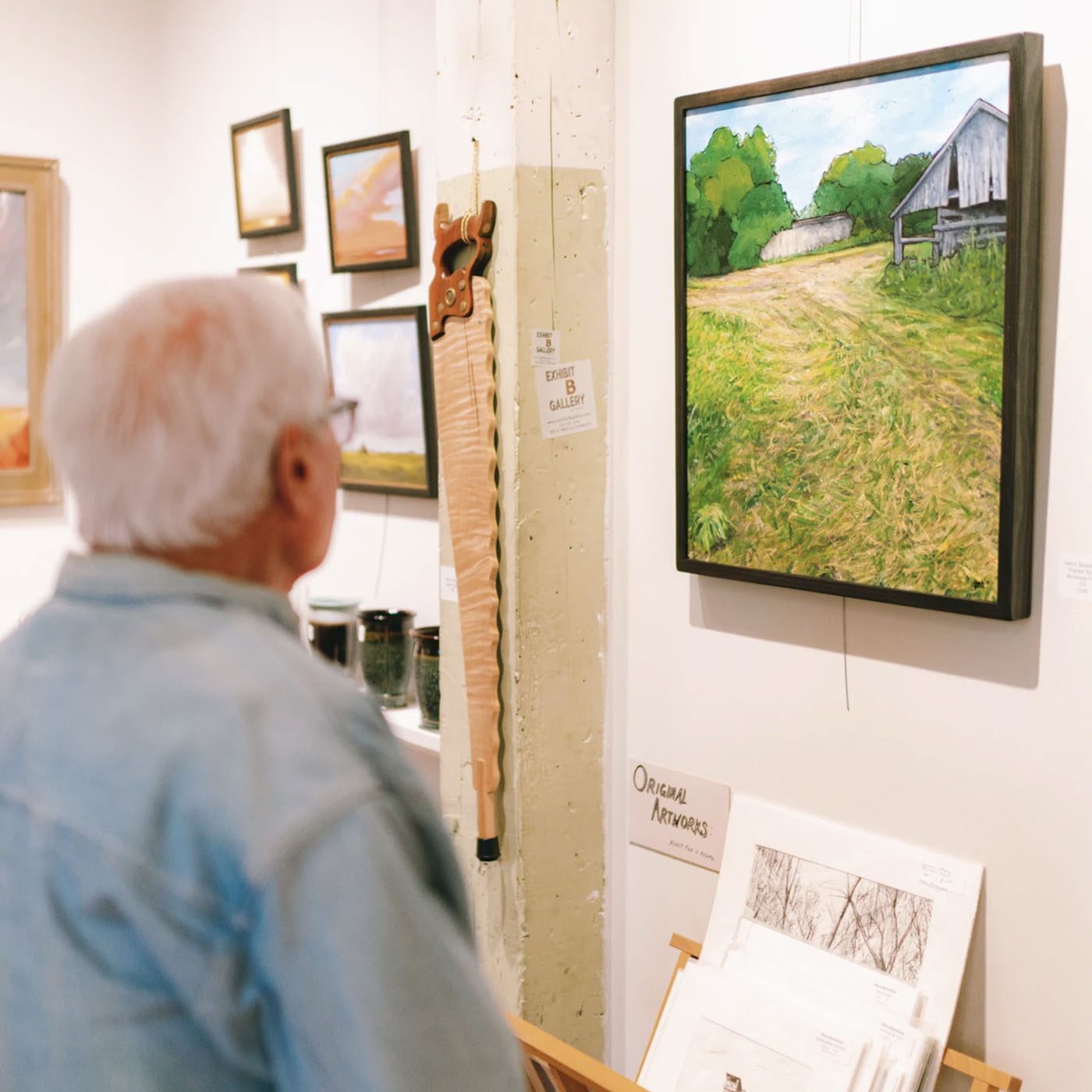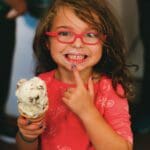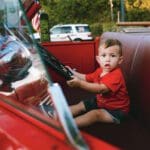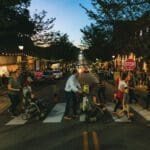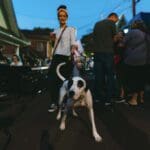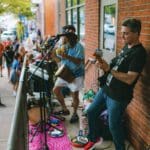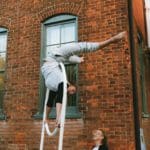 Event Details

At this coming 3rd Friday, you can expect to find artists, jewelry makers, home goods artisans, and specialty food producers. Service vendors will also be available to inform you about how they can help you with your next project or home need! 

Be sure to say "hi" to the nonprofits who are participating as well. They all have an important message to share. 

And, of course, the food and beverages! We are expecting 4 food vendors in the food court area and, for the first time, funnel cake in the Kids Zone! 
Vendors & Entertainers
Abundant Life Family Church

Abundant Life Family Church

During our time at the 3rd Friday events, we want to be able to connect with the community and families through love and support, we want to let them know who/where we are for any help or need, they may have. During these connections, our main goal is to be a helping hand/arm and connect as family in an environment of love and understanding. Some of our members are also fluent in other languages, which allows us to reach and serve our communities better.

The vision of Abundant Life Family Church is to be a multicultural, family-oriented, Christian worship church that teaches the abundant life, thus growing whole people, body, soul, and spirit…who prosper in all that we do! Showing God's Love to everyone.

Action Karate

Action Karate

We are a Martial Arts school that specializes in helping kids and adults develop their confidence through karate. We provide an ideal environment for getting kids away from screens and getting fit. We offer specialized training programs to challenge students physically, but to also instill a special mental discipline -Keep you healthy for the long haul -Increase focus and attention span -Keep you safe from real-world dangers.

Anchor and Spruce

Anchor and Spruce

I am an illustrator based in Cherry Hill, NJ. I sell prints, cards and stationery that feature my original illustrations.

Angie's Vietnamese Cuisine

Angie's Vietnamese Cuisine

At Angie's, we are dedicated to serving authentic Vietnamese cuisine. Not only do our dishes use the freshest ingredients and spices around but they also taste amazing!

Astraea

Astraea

Two local women who handcraft leather earrings and accessories out of Montgomery County. These are lightweight, unique and affordable.

Babalouie bbq

Be Still Nutrition

Be Still Nutrition

A healthy café offering protein shakes, energy teas, protein snacks/coffee. We will bring our famous teas and coffee.

Brass Collar Brewing Company

Brass Collar Brewing Company

A new local craft brewery in Souderton that will offer Single beer cans for on-site consumption, four packs of beer cans to-go, merchandise such as koozies, stickers, hats, glassware, and t-shirts.

C Sincere Home Health

C Sincere Home Health

A non-medical home care provider that provides assistance in the homes of seniors.

Canary Cocktails

Canary Cocktails

Handcrafted and delicious drinks made by experienced bartenders with real ingredients and available for your enjoyment at home! Can't wait for you try our delicious flavors!

Chizfit

Chizfit

I specialize in non dairy, vegan, plant protein baked/desserts. I am local to the Lansdale area.

Chrysalis Hair Design

Chrysalis Hair Design

At Chrysalis Hair Design, we know that confidence is an inside job. We also know that when you look good, you feel great. Our salon is right here on Main Street in Souderton where we are proud to serve clients from all over Montgomery and Bucks Counties.

We offer full hairstyling and color services for men, women, and children. Let us transform your inner beauty today!

Cookies by Miriam

Cookies by Miriam

I am a Souderton resident who loves to bake and bring people together and provide them opportunities to explore new flavors! I offer assorted sweets and treats but COOKIES are my specialty and passion. You can savor some traditional favorites or take your tastebuds on a vacation from the norm, and go for something more exotic with several tropical inspired varieties. Just as I am inspired to play with flavors, I welcome everyone to be just as playful to try them all!

Dazle Hair Salon

Everence Financial

Everence Financial

Everence is a financial services organization that helps people and institutions integrate their faith and values into their financial decisions to accomplish their stewardship goals.

Exact Solar

Exact Solar

The premier installer of solar energy systems in Southeast PA and New Jersey, specializing in solar electric (PV) options. Our high-quality solar panel installations and award-winning customer service are second to none. Locally-owned and operated for the last 18 years in Newtown, PA, Exact Solar was recently recognized as "Best of the Region" for Solar Installers for 2022, as well as the Greater Philadelphia Civic 50 Award. We deliver customized projects with a first-class experience, guiding you every step of the way. We are your local solar experts!

Garden Path Acupuncture

Garden Path Acupuncture

Garden Path Acupuncture offers relief for people in pain and those who need help managing illness by providing acupuncture, bodywork, and herbal medicine. We also host classes in our beautiful studio for dancers, martial artists, and any kind of movement therapy.

GPA has premade herbal remedies for sale, sourced through safe and reliable suppliers.

Our instructors have students who would love to show how much fun they have in class while demonstrating their well earned dance skills.

Glittering Glamours

Glittering Glamours

Handmade Glow-in-the-Dark Resin Creations

Hey Sister Co.

Hey Sister Co.

A local jewelry and accessories business. The jewelry and hair accessories range in price from $8-$15 each.

Humpty's Dumplings

Humpty's Dumplings

We provide dumplings with an american-asian fusion. They are fried with american flavors. We also sell french fries.

Keystone Opportunity Center

Keystone Opportunity Center

We are a social service agency that provides food, housing and education to those in Souderton and throughout Montgomery and Bucks counties.

Lucky You Candle Co.

Lucky You Candle Co.

Lucky You Candle Co. is home based in Telford. We sell online and at local markets. We handmade all our soy wax candles and the most popular has been the froot loops cereal bowl.

Lyndlees Cozy Candle

Lyndlees Cozy Candle

Homemade soaps, bath bombs, body butters, candles, lip balms and sugar scrubs.

Main Street Vet

Main Street Vet

Small-animal veterinary hospital in Souderton, PA.

Perfect Pop

Perfect Pop

College students with a passion for kettle corn.

Peridot Pansies Pet Bows

Peridot Pansies Pet Bows

Peridot Pansies Pet Bows offers handmade pet bow ties for dogs, cats, or anything in between. The bows are made with elastic backs, to easily slide on or off of any collar. Bows and bowties are also available for people as well.

RaRa Creative

RaRa Creative

A local small business that offers handmade sewn items such as accessories, apparel, and quilts.

Raw Replenish

Raw Replenish

A Smoothie/Juice Bar and Plant-based cafe. We have a strong focus on health and wellness. We offer a variety of grab and go items and well as specialize in juice cleansing by way of our in house freshly juiced juices.

Sam's Rubs & Spices

Sam's Rubs & Spices

Gourmet spice blends and BBQ Rubs made with non-gmo and organic ingredients.

Shannon Mscichowski

So Much to Give Café

So Much to Give Café

An inclusive Café that employs Young Adults and Adults with Disabilities.

Souderton Area for All

Souderton Area for All

Souderton Area for All is an incorporated 501 (c) (3) organization whose mission is to educate about, advocating for, promote, and celebrate diversity, equity, inclusion, and belonging in the Souderton Area community. Our goal is to help make Souderton a safe, just, and welcoming community for everyone.

Each month we will highlight a different theme and our interactive table activities will vary accordingly. We are still in the planning stage for our monthly themes for the rest of this year. May is Asian Pacific American Heritage Month, and we are intending for that to be our 3rd Friday theme. Planning group ideas for activities so far include several possibilities: button making with a manual 2 1/4″ button maker, chopstick lessons, mini-books with information about local Asian culture and places (Vietnamese and Chinese restaurants, local Buddhist temples, etc.).

Steve Malagari

Steve Malagari

State and community services and resources, free information/coloring/activities books, SEPTA senior key cards

Survivors Alliance for Growth & Employment

Survivors Alliance for Growth & Employment

A local, trauma informed & faith based organization that guides women who have been in the life of Human Trafficking and Drug Addiction. Our staff employs and works alongside women, teaching them new skills and building their confidence and helping them realize their value. They make different products that we sell on etsy and at different community events throughout the year. We give them case management and career development so the women can go out into the workforce at a better paying and more respectable career. The money earned goes to their salary and helps the nonprofit stay afloat. Attending community events helps us to bring awareness to this issue as well as get our program out their so people can find us for help.

Sweet Jenni's

Sweet Jenni's

Our names are Jenifer Mashintonio & Dominique Parente. We would love to be a part of the Souderton Community, and join in for Third Fridays!

SXPmakeup

The Birches at Harleysville

The Birches at Harleysville

The Birches at Harleysville. We are an award winning Personal care and Memory care senior living community. We believe in keeping our seniors as independent as possible while being there to help with whatever needs arise. We pride ourselves with being able to have our residents age in place and become part of our Birches family. We are a small community in Harleysville and the size makes it easy to get to know everyone and form bonds and friendships that last a lifetime.

The Little Sicilian

The Little Sicilian

We specialize in Sicilian street food and our best known for our Sicilian Riceballs

Tori Ertel

Twinstead Farms

Univest Financial

Univest Financial

For 147 years, Univest Financial has been committed to giving back to the communities it serves and helping its customers achieve their financial dreams. Univest provides a full range of financial solutions for individuals, businesses, municipalities and nonprofit organizations including banking, employee benefits, commercial insurance, equipment finance and wealth management. Univest delivers these services through a network of more than 50 offices in Pennsylvania, New Jersey and Maryland. With a focus on building lasting relationships, Univest has financial solutions for your life whether it's financing to start or grow your business, purchasing or renovating a home, or saving for the future.

Volpe Enterprises, Inc.

Volpe Enterprises, Inc.

Volpe Enterprises, Inc. is a home improvement company that has been servicing the Souderton area for over 50 years. We are a member of the Greater Montco Chamber of Commerce. We will be talking with community members about our free estimates for home improvement projects during Souderton 3rd Friday events.