3rd Friday
3rd FridaySummer is almost over!202318augustfriday6:00 pm - 9:00 pm Downtown Souderton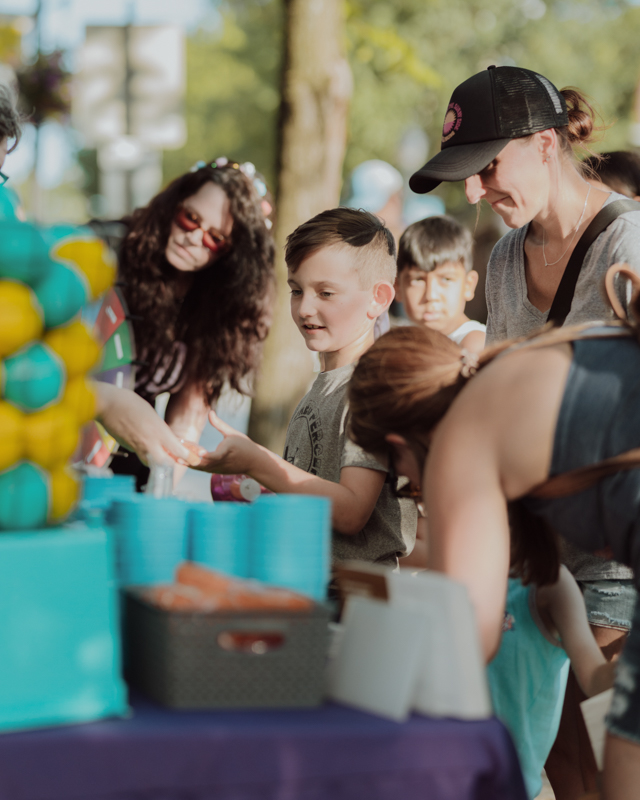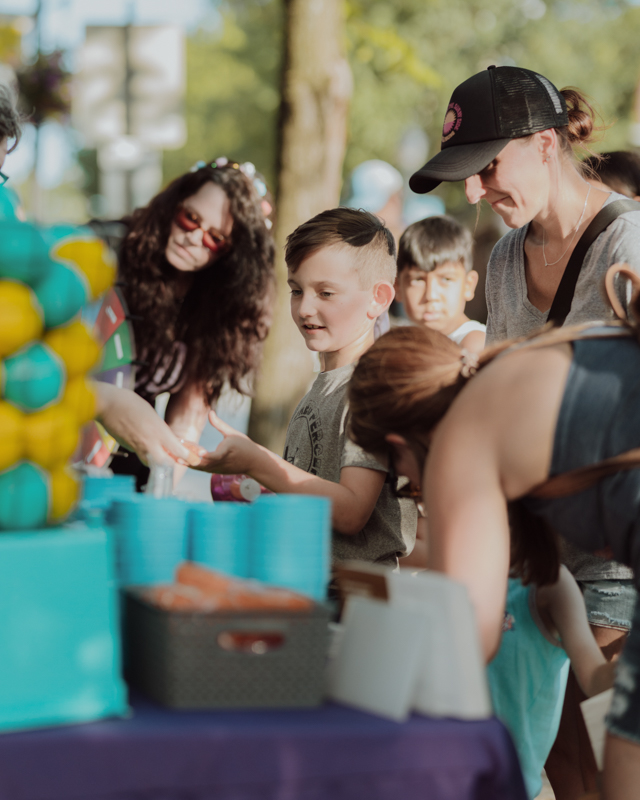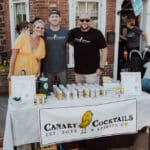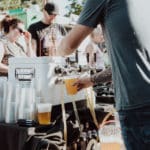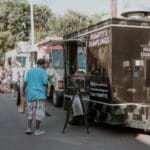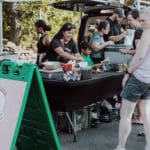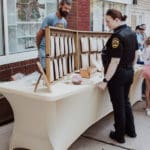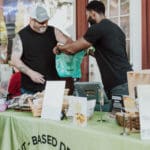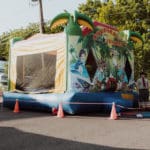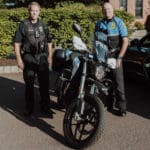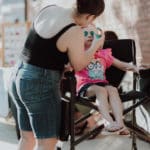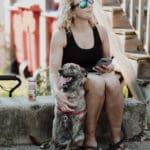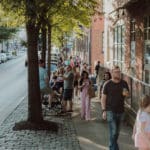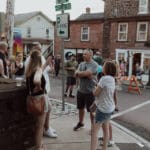 Event Details

What can you expect at 3rd Friday in August?  

Creativity, communication and community, of course!   

Shop artisan makers of wearable art, functional décor and tasty foods. Meet reliable service providers and get to know about how they can help you on your next project. Hear about the missions of local non-profits and learn how you can get involved too! Enjoy unique foods and beverages, R&B and Acoustic Guitar music and take a break from the crowd in the Kids Zone! 

Parking can be found in any of the lots surrounding Univest and The Broad Theater, behind businesses that are closed for the evening and on side streets. Just please respect any parking restriction signs!
Vendors & Entertainers
Abundant Life Family Church

Abundant Life Family Church

During our time at the 3rd Friday events, we want to be able to connect with the community and families through love and support, we want to let them know who/where we are for any help or need, they may have. During these connections, our main goal is to be a helping hand/arm and connect as family in an environment of love and understanding. Some of our members are also fluent in other languages, which allows us to reach and serve our communities better.

The vision of Abundant Life Family Church is to be a multicultural, family-oriented, Christian worship church that teaches the abundant life, thus growing whole people, body, soul, and spirit…who prosper in all that we do! Showing God's Love to everyone.

Action Karate

Action Karate

We are a Martial Arts school that specializes in helping kids and adults develop their confidence through karate. We provide an ideal environment for getting kids away from screens and getting fit. We offer specialized training programs to challenge students physically, but to also instill a special mental discipline -Keep you healthy for the long haul -Increase focus and attention span -Keep you safe from real-world dangers.

Angie's Vietnamese Cuisine

Angie's Vietnamese Cuisine

At Angie's, we are dedicated to serving authentic Vietnamese cuisine. Not only do our dishes use the freshest ingredients and spices around but they also taste amazing!

Banes Roofing Inc

Banes Roofing Inc

Family-owned and operated since 1950. Residential Roofing, Commercial Roofing, Siding, Windows, Doors, Gutters + Repairs. Located in Telford, PA.

Bean Bag Food Program

Bean Bag Food Program

The Bean Bag Food Program provides weekend meals to children living in the Souderton Area and Quakertown Community school districts. We strive to fill the gap of hunger that many children experience when not receiving meals at school.

Brass Collar Brewing Company

Brass Collar Brewing Company

A new local craft brewery in Souderton that will offer Single beer cans for on-site consumption, four packs of beer cans to-go, merchandise such as koozies, stickers, hats, glassware, and t-shirts.

C Sincere Home Health

C Sincere Home Health

A non-medical home care provider that provides assistance in the homes of seniors.

Calvary Church

Calvary Church

Cavalry Church, located in the heart of Souderton, Pennsylvania, is a welcoming, family-friendly community where people of all ages and backgrounds can come together to grow in faith, love, and service. With vibrant worship services, engaging children's programs, and a variety of small groups and ministries, we are committed to nurturing spiritual growth and fostering a sense of belonging for everyone who walks through our doors. Join us this Sunday and experience the warmth and fellowship that make Calvary Church a special place to call home.

Canary Cocktails

Canary Cocktails

Handcrafted and delicious drinks made by experienced bartenders with real ingredients and available for your enjoyment at home! Can't wait for you try our delicious flavors!

Chrysalis Hair Design

Chrysalis Hair Design

At Chrysalis Hair Design, we know that confidence is an inside job. We also know that when you look good, you feel great. Our salon is right here on Main Street in Souderton where we are proud to serve clients from all over Montgomery and Bucks Counties.

We offer full hairstyling and color services for men, women, and children. Let us transform your inner beauty today!

Dog Bites Hot Dogs

Everence Financial

Everence Financial

Everence is a financial services organization that helps people and institutions integrate their faith and values into their financial decisions to accomplish their stewardship goals.

Exact Solar

Exact Solar

The premier installer of solar energy systems in Southeast PA and New Jersey, specializing in solar electric (PV) options. Our high-quality solar panel installations and award-winning customer service are second to none. Locally-owned and operated for the last 18 years in Newtown, PA, Exact Solar was recently recognized as "Best of the Region" for Solar Installers for 2022, as well as the Greater Philadelphia Civic 50 Award. We deliver customized projects with a first-class experience, guiding you every step of the way. We are your local solar experts!

Garden Path Acupuncture

Garden Path Acupuncture

Garden Path Acupuncture offers relief for people in pain and those who need help managing illness by providing acupuncture, bodywork, and herbal medicine. We also host classes in our beautiful studio for dancers, martial artists, and any kind of movement therapy.

GPA has premade herbal remedies for sale, sourced through safe and reliable suppliers.

Our instructors have students who would love to show how much fun they have in class while demonstrating their well earned dance skills.

Humpty's Dumplings

Humpty's Dumplings

We provide dumplings with an american-asian fusion. They are fried with american flavors. We also sell french fries.

Indian Valley Arts Foundation

Indian Valley Arts Foundation

Dedicated to helping the arts grow and prosper in our community, our programs include: Community Arts Initiative, Concert Sundaes, MCPL Montgomery County Poet Laureate. As in past years, we would like to provide a free children's art project at 3rd Friday.

J.A. Hilberts Creations

J.A. Hilberts Creations

We create custom orders for wood porch signs, round wood door signs, apparel, tumblers, engraving, cornhole sets, and so much more! We look forward to helping you create your custom order!

URL www.jahcshop.com

Kailyn's Cakes

Kathy the Cleaning Fehry

Kathy the Cleaning Fehry

I am a Norwex consultant, educating others on ways to drastically reduce harsh chemicals in their homes through the use of Norwex products. (Cleaning and personal care products)

Kelly Green Wares

Kelly Green Wares

Ceramics
-cups, mugs
-paint palettes
-wall hangings
-sculptures

Tote Bags & Baskets
-made from repurposed irrigation tape

Clothing & Fabrics
-sustainably sourced
-hand printed

Lyndlees Cozy Candle

Lyndlees Cozy Candle

Homemade soaps, bath bombs, body butters, candles, lip balms and sugar scrubs.

Main Street Vet

Main Street Vet

Small-animal veterinary hospital in Souderton, PA.

Peridot Pansies Pet Bows

Peridot Pansies Pet Bows

Peridot Pansies Pet Bows offers handmade pet bow ties for dogs, cats, or anything in between. The bows are made with elastic backs, to easily slide on or off of any collar. Bows and bowties are also available for people as well.

RaRa Creative

RaRa Creative

A local small business that offers handmade sewn items such as accessories, apparel, and quilts.

Raw Replenish

Raw Replenish

A Smoothie/Juice Bar and Plant-based cafe. We have a strong focus on health and wellness. We offer a variety of grab and go items and well as specialize in juice cleansing by way of our in house freshly juiced juices.

Sam's Rubs & Spices

Sam's Rubs & Spices

Gourmet spice blends and BBQ Rubs made with non-gmo and organic ingredients.

Scratch Kitchen

Shannon Mscichowski

Surf and Turf Truck

Surf and Turf Truck

Our mission is simple. Bring the laid-back vibes of beach life to you, curbside! Family owned & operated since 2013, we offer a variety of award-winning items. We have three styles of Lobster Rolls, a Steak Sandwich, Vegan friendly options… we really have something for everyone! We were featured on the Travel Channel's, Food Paradise "Surf and Turf" episode for our BLT Lobster Roll and our Surf and Turf Sandwich, the Cooking Channel, FYI Philly; among many other shows.

Sweatshirt of Hope

Sweatshirt of Hope

Sweatshirt of Hope is an educational 501c3 nonprofit helping caring people practice "God's Love" with friends and neighbors in an impactful way.

Sweet Jenni's

Sweet Jenni's

Our names are Jenifer Mashintonio & Dominique Parente. We would love to be a part of the Souderton Community, and join in for Third Fridays!

Telford Happenings, Inc.

Telford Happenings, Inc.

Telford Happenings, Inc. is a 501(c)(3) dedicated to helping the Borough of Telford, Pennsylvania, promote the common interests of its community. We do this through social events and other initiatives that promote Telford Borough's historic, social, and commercial character, while contributing to the betterment of the community.

Univest Financial

Univest Financial

For 147 years, Univest Financial has been committed to giving back to the communities it serves and helping its customers achieve their financial dreams. Univest provides a full range of financial solutions for individuals, businesses, municipalities and nonprofit organizations including banking, employee benefits, commercial insurance, equipment finance and wealth management. Univest delivers these services through a network of more than 50 offices in Pennsylvania, New Jersey and Maryland. With a focus on building lasting relationships, Univest has financial solutions for your life whether it's financing to start or grow your business, purchasing or renovating a home, or saving for the future.

Volpe Enterprises, Inc.

Volpe Enterprises, Inc.

Volpe Enterprises, Inc. is a home improvement company that has been servicing the Souderton area for over 50 years. We are a member of the Greater Montco Chamber of Commerce. We will be talking with community members about our free estimates for home improvement projects during Souderton 3rd Friday events.

Zwingli United Church of Christ

Zwingli United Church of Christ

Zwingli UCC is located on Wile Ave., Souderton, PA. We have been involved in the 3rd Friday for several years and felt it provided a wonderful community event. We enjoy supporting community events as the 3rd Friday.